About the Book
Book: Skullduggery
Author: Caryl McAdoo
Genre: Christian Historical Mystery
Release date: July 15, 2021
A friend loveth at all times, but a brother is for adversity.
In a decrepit shack on a piece of river bottom property Henry Buckmeyer bought, he finds a human skull with a hatchet embedded in it. Much to Charity Lowell's delight, her husband Morgan agrees to co-author a mystery based on the find with dime novelist, May Meriwether, Henty's wife! After digging into county records and interviewing locals, plenty of facts are discovered and blanks filled in. A story takes shape, but is the novelists' narrative what truly happened? It's hard for Charity not to get in the big middle of the investigation. After two decades, will they be able to learn who the skull belonged to and who left the hatchet behind?
Click here to get your copy!
About the Author
Award-winning author Caryl McAdoo prays her story brings God glory, and her best-selling stories—fifty-nine published—delight Christian readers around the world. The prolific writer also enjoys singing the new songs the Lord gives her—listen at YouTube. Sharing four children and twenty-one grandsugars (three greats), Caryl and Ron (her high-school-sweetheart-husband of fifty-plus years) live in the woods south of Clarksville, seat of Red River County in far Northeast Texas. The McAdoos wait expectantly for God to open the next door.
More from Caryl
At the end of DUPLICITY At The Lowell House, book one in my new Cross Timbers Mystery series, Henry Buckmeyer travels from Red River County to Dallas to serve as a character witness in the big murder trial.
At a supper with friends in that book, he mentions he and Levi Baylor found a human skull with an ax still embedded in it inside a falling-down shack on some timberland property they bought together.
What starts out as an off-handed comment—merely mentioned for interesting conversation—turns into a great way to unite four of my all-time favorite characters together again for SKULLDUGGERY In The Sulphur River Bottoms!
Charity Lowell (Cross Timbers Romance Family Saga, book four and DUPLICITY) pulls out all the stops to persuade her husband, salivating to investigate and discover whose skull it is and who left the hatchet behind!
She's got to talk him into first, solving the mystery and second, writing another novel about it! If only she can convince him to collaborate with May Meriwether, Henry's famous dime novelist wife, things will be perfect! Just imagine!
Poor Morgan. Strong as he is, he cannot tell her no. He never could. So, with an invitation from the Buckmeyers, as much as he hates leaving home and his own bed, he agrees.
My favorite part is having Henry alive again! SKULLDUGGERY is set in 1866, so he's still got almost twenty years to live!
—It so hurt my heart in COVERING LOVE (book eight in the "Texas Romance Family Saga") when the patriarch passes to his reward in 1885. I wept while writing his demise then couldn't get through reading those chapters at our writers' workshop without crying—
So being able to resurrect his character in the Cross Timbers Mystery DUPLICITY made me so happy! SKULLDUGGERY became the perfect vehicle for me to be joyful again! Plus, I adore joining the characters from both my family sagas into a new story!
I was right up in Morgan's face with Charity trying to talk him into going to Clarksville and staying a few weeks to investigate and write that book! Yes, he agreed, but he tells her in no uncertain terms, that's the last one!
Ah ha ha ha ha! Yeah, right, Mister Lowell!
Blog Stops
Book Reviews From an Avid Reader, August 28
Debbie's Dusty Deliberations, August 29
Mary Hake, August 29
Texas Book-aholic, August 30
Inklings and notions, August 31
For Him and My Family, September 1
Ashley's Clean Book Reviews, September 2
Connie's History Classroom, September 3
A Modern Day Fairy Tale, September 4
Happily Managing a Household of Boys, September 5
deb's Book Review, September 6
Locks, Hooks and Books, September 7
lakesidelivingsite, September 8
Pause for Tales, September 8
Musings of a Sassy Bookish Mama, September 9
Truth and Grace Homeschool Academy, September 10
Giveaway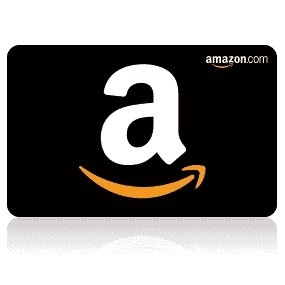 To celebrate her tour, Caryl is giving away the grand prize of a $25 Amazon Gift Card!!
Be sure to comment on the blog stops for nine extra entries into the giveaway! Click the link below to enter.
https://promosimple.com/ps/1161e/skullduggery-celebration-tour-giveaway