About the Book
Book:
Anchored by Death
Author:
Catherine Finger
Genre:
Christian Mystery/Thriller
Release Date:
June, 2017
Police Chief Jo Oliver needed a little time to herself. But when her escape to Wisconsin turns deadly, she teams up with FBI agent Nick Vitarello, hoping to catch the Bow Tie Killer. Their romantic past and complicated present leads them into uncharted territory as they match wits with a psychopath bent on destroying everything they hold dear.
Click
here
to get your copy.
More from Catherine
Thank you for your interest in the Jo Oliver thriller series. Today we celebrate
Anchored by Death
—book three in the series. The basic plot for this book came as a result of an FBI workshop I attended on how profilers track killers. A particular method was presented that really stuck with me. As I thought it over, I had the idea to combine a map of Wisconsin with the tracking technique I had learned, and I actually built the crime scenes around the theory. I then created a killer who would do the sorts of things I had mapped out, and in that order. This was a satisfying challenge for Josie and I enjoyed my research jaunts throughout Wisconsin while writing the chase and takedown scenes.
When Josie's off the clock and spending time with family and friends, you can catch our heroine in the kitchen. Ever since her infamous Flourless Chocolate Cake appeared in
Anchored by Death,
fans have requested the recipe
.
For the epicurean readers, here is the recipe she used when preparing this special treat
:
Ingredients:
12 ounces semisweet chocolate chips
1 ½ sticks butter
¼ salt
6 eggs, room temp
1 ½ cups sugar (white granulated or brown will do)
Confectioner's sugar and cocoa powder for dusting top and cake stand
How To
:
Heat oven to 325 degrees. Prepare springform or regular round pans with nonstick spray or butter and flour.
Melt chocolate, butter, and salt—microwave will work in a pinch—or add all to heatproof bowl and place over small saucepan of simmering water to melt without burning. Set aside to cool
Beat eggs and sugar until light and thickened, around 6-8 minutes. Fold in melted chocolate mixture until completely combined.
Pour batter into buttered and floured cake pan—springform or regular round—and bake at 350 degrees for approximately 90 minutes, until a toothpick comes out wet but relatively clean.
Allow cake to cool completely before removing from pan. Dust with confectioner's sugar and cocoa—Jo used a stencil for a quick and pretty design.
Thanks again for celebrating
Anchored by Death
—and know that I appreciate you. Readers are a special breed. As a lover of the written word and an author, I invite you to enjoy the read.
Blog Stops
Giveaway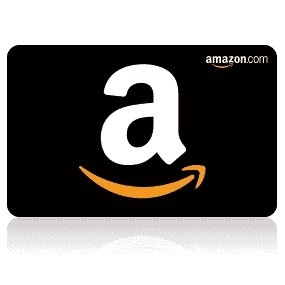 To celebrate her tour, Catherine is giving away the grand prize of a $25 Amazon gift card!!
Be sure to comment on the blog stops for nine extra entries into the giveaway! Click the link below to enter.
My Review
This is the third book in this series, and Jo Oliver is on a required rest, and while doing so, she finds a body. Now this is the second book in this series that I have read, and like the first, this one is full of action, to the point she may not make it beyond this read.
You never know what will set a killer off, and this one is deep, and will Jo, Quinn and Nick, along with others be able to take this person down, and stop the madness? Will Jo be able to bring her daughter home? Then the big question will there be a family for Samantha?
If you like a story with lots of action, bringing in the police and the FBI, this one will be the answer!
I received this book through Celebrate Lit. and was not required to give a positive review.