About the Book
Book: Bandana Acres, Feebs to the Rescue
Author: Kathy J. Perry
Genre: Early Reader Chapter Book
Release date: May 1, 2018
Can a kitten help a dog in trouble? She can if she has compassion and courage! Even though she's new to the farm, Feebs' willingness to help Ollie outweighs her fear of being in a new place, alone, and at night. She leads a rescue after a storm causes a branch to break, fall, and pin poor Ollie to the ground. She's awarded an awesome red "bandana" which shows she's part of the bandana buddies – a club created by Maddie for the animals as they learn important lessons or show valuable friendship qualities. Feebs is introduced to a new friend the next day: a barn owl.
Click here to get your copy!
About the Author
After the passing of my parents, I re-evaluated what I was doing with my life and my contribution to others. A former classroom teacher and homeschool mom, I've always had a heart for educating kids. In 2016 my daughter and I attended a local arts and crafts fair where I stumbled upon some cute children's art and thought, "That's what I can do! Write children's books." I set my mission. I would do my best to affect our youth through wonderful stories full of timeless character struggles.
More from Kathy
What do your kids say courage is? Is it bravery in times of trouble? What does that look like? Do they have it? Feebs is a kitten, new to the farm, and timid. She befriends Ollie, the farm dog, and they go on an excursion to find his lost bone. Unfortunately, they wander too far and the weather turns stormy. Ollie becomes trapped by a log and it's up to Feebs to find her way back to the farmhouse to get help. (Sort of like a reverse Lassie episode!)
Special things about this book (and series) include:
Proven easy-to-read font for early readers (Sassoon Primary)

In full-color with original watercolor artwork.

Leveled by Lexile and Fountas & Pinnell (F&P) for dialing in to your

child's reading level.

Red words are the character's inside thoughts (rather than italics,

which I thought would be harder to read). Kids enjoy the color. In fact,

struggling readers love to read just the colored parts to start – and

then want to continue reading! (Each book has its own color for this.)

A glossary of newer words with definitions.

A "What If" section for discussion with five questions about the story,

and five questions of how the theme plays out in real life. (Parents and

teachers love these books!)

Feebs to the Rescue is available in hardcover, softcover, ebook,

audiobook, and even a read-along (combined ebook/audio/video).

Help your kids learn to read with this fun story and cute watercolor

illustrations. This early reader chapter book is perfect for ages 5-8 and

can usually be read alone by 2nd or 3rd grades.
Blog Stops
deb's Book Review, August 6
Debbie's Dusty Deliberations, August 7
Blogging With Carol, August 7
Inklings and notions, August 8
For Him and My Family, August 9
Library Lady's Kid Lit, August 10
Older & Smarter?, August 11
Texas Book-aholic, August 12
Locks, Hooks and Books, August 13
Remembrancy, August 13
Ashley's Clean Book Reviews, August 14
Because I said so — and other adventures in Parenting, August 15
A Modern Day Fairy Tale, August 16
Musings of a Sassy Bookish Mama, August 17
Mary Hake, August 17
Cats in the Cradle Blog, August 18
Vicky Sluiter, August 19
Giveaway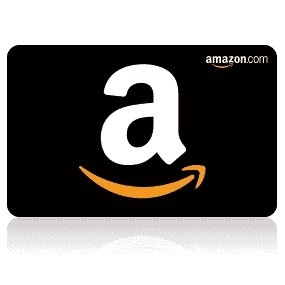 To celebrate her tour, Kathy is giving away the grand prize of a $25 Amazon gift card!!
Be sure to comment on the blog stops for nine extra entries into the giveaway! Click the link below to enter.
https://promosimple.com/ps/111b2/bandana-acres-feebs-to-the-rescue-celebration-tour-giveaway