About the Book
Book: Courage in the Mountain Wilderness
Author: Misty M. Beller
Genre: Christian Historical Romance
Release date: April 6, 2021
Keeping her son safe on this epic journey may be harder than she imagined.
Caleb Jackson is on a journey. And not just the mission he and his friends have embarked on to fetch the Nez Perce chief's runaway daughter. Maybe someday, he could also find God's plan for his life. He'd once thought being a small town minister was the Lord's will for him, but he'd proved a failure at living under the scrutiny of his congregation. Yet the chief's niece and her feisty toddler accompanying them on this expedition make him feel like he might be able to make a difference yet.
Otskai is eager to take on a challenge. She's lived under the shelter of other's choices her entire life, especially when she was betrothed to one of the village braves at the tender age of eight. Now with her husband dead, she's finally found the freedom she always craved—even with a two-year-old to raise. She's built her camas root harvest into a thriving trade to provide all she and her son need and more, yet she can't seem to keep her active child safe. When she agrees to accompany her new friends on a trip to bring back her wayward cousin, she knows she'll have her hands full managing her boy.
The journey turns out nothing like Otskai expects, and for the first time in her life, she's thankful to have others around to help. Especially Caleb, whose gentle attentions captivate her son and occupy him for hours at a time. But as the danger escalates and her worst fears come to light, she must find the courage to choose between freedom and a love more liberating than she imagined possible.
From a USA Today bestselling author comes another epic journey through breathless landscapes and adventure so intense, lives will never be the same.
Click here to get your copy!
About the Author
Misty M. Beller is a USA Today bestselling author of romantic mountain stories, set on the 1800s frontier and woven with the truth of God's love.
She was raised on a farm in South Carolina, so her Southern roots run deep. Growing up, her family was close, and they continue to keep that priority today. Her husband and children now add another dimension to her life, keeping her both grounded and crazy.
God has placed a desire in Misty's heart to combine her love for Christian fiction and the simpler ranch life, writing historical novels that display God's abundant love through the twists and turns in the lives of her characters.
More from Misty
Mom Guilt—it's real, no matter what your race or tribe.
One of the things I love about writing the Call of the Rockies series is the cast of characters that covers almost more races than I can count on all my fingers! From Spaniards, to Frenchman, to Southern Americans, to Blackfoot, to Nez Perce, to Salish, to Shoshone. And let's not talk about the various sectors within some of the tribes (Peigan Blackfoot, Blood Blackfoot, Pikunin of the Nez Perce…oops, we weren't going to talk about those!).
But what I love the most about so many people groups represented is learning how much we really are alike, down deep in our cores! Sure, some are introverts, some are extroverts. Some like to swim, some hate to swim. Some like to cook, some like to play with the kids (okay, maybe most like to play with the kids!).
Yet there are common threads that connect us all. As I was writing Courage in the Mountain Wilderness, I discovered a new thread that I have in common with Otskai, the Nez Perce hero of the story.
Mom guilt.
Yep. Our situations are a little different—I'm married with four kiddos, and she's widowed with one very energetic two-year-old son. But we both struggle with that same push and pull. That same set of conflicting longings. When I'm with my kiddos, sometimes I just desperately want time alone. Time to actually get things done. But then at night when they snuggle close at bedtime, wrapping their sweet arms around my neck and not just saying, but showing, how much they love me, I can't imagine how I could ever want to do anything but spend time with these sweet little ones God has trusted me with.
Thus, the guilt.
Maybe Otskai and I are the only ones who've ever experienced that particular strain of Mom Guilt. But I'll bet there are other ways you can relate—both to these very real fictional characters who may or may not be the same race as you. And also to the very real real-life characters you meet every day.
The great news is that God loves each and every one of us, Mom Guilt and all.
Blog Stops
lakesidelivingsite, April 6
Library Lady's Kid Lit, April 6
Blossoms and Blessings, April 6
Musings of a Sassy Bookish Mama, April 7
reviewingbooksplusmore, April 7
A Modern Day Fairy Tale, April 8
cats in the cradle blog, April 8
Betti Mace, April 9
Ashley's Clean Book Reviews, April 9
For the Love of Literature, April 10
deb's Book Review, April 10
Debbie's Dusty Deliberations, April 11
Jeanette's Thoughts, April 11
Texas Book-aholic, April 12
Maidens for Modesty, April 12
Inklings and notions, April 13
Book Bites, Bee Stings, & Butterfly Kisses, April 13
Older & Smarter?, April 14
Blessed & Bookish, April 14
Locks, Hooks and Books, April 15
Splashes of Joy, April 15
Wishful Endings, April 16
Mary Hake, April 15
For Him and My Family, April 16
She Lives To Read, April 17
Connie's History Classroom, April 17
Truth and Grace Homeschool Academy, April 18
Happily Managing a Household of Boys, April 18
Adventures Of A Travelers Wife, April 19
Simple Harvest Reads, April 19 (Guest Review from Mindy Houng)
Giveaway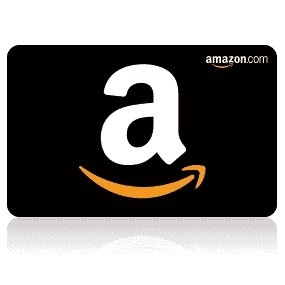 To celebrate her tour, Misty is giving away the grand prize of a $50 Amazon gift card!!
Be sure to comment on the blog stops for nine extra entries into the giveaway! Click the link below to enter.
https://promosimple.com/ps/10a1f/courage-in-the-mountain-wilderness-celebration-tour-giveaway