About the Book
Book: A Heart's Redemption
Author: Lena Nelson Dooley
Genre: Historical Romance
Release date: October 6, 2022
He ruined her life once, but this time the stakes are so much higher.
When Dave Jefferson became a Christian, he determined to become the man God wanted him to be—including making restitution to everyone he swindled. He's accomplished that daunting task, contacting every one of them and depleting his bank account. All except for the most important person he seeks—the regret he's carried for ten years.
Margaret Hancock has made a good life for herself as the owner of a boardinghouse in Grape Vine, Texas, far from the terrible event that happened ten years ago. She's even forgiven the man who once deceived her. But when two mysterious cowboys arrive at her boardinghouse to spend the night, she almost doesn't recognize Dave. Everything about him has changed except his piercing blue eyes and his voice.
As memories assail her, she's no longer sure about that forgiveness. Especially when the most important part of the life she's worked so hard to build flees without a trace. Does she dare trust Dave once more—especially if that's the only way to recover what means more to her than anything else?
Click here to get your copy!
About the Author
Lena Nelson Dooley has been an author for 36 years. Her 51st book released in June 2020. Raised in Arkansas, she married a Texan 56 years ago. They have lived in the Dallas-Fort Worth Metroplex for decades. She is an active member of ACFW and one of the founding members the DFW local chapter. She's often been a speaker for other writers' groups and conferences, both as a keynote speaker and a workshop teacher. Her fans love reading her books filled with characters who grip your heart.
More from Lena
I've been a lover of history for decades. In college and graduate school, all my elective courses were history. Of course, I chose the countries and eras I wanted to learn about. When I began writing novels, my first one was a contemporary story. After that at least 75% or more of my novels have been historical, all the way from 1805 through the early 20th century.
One of the hallmarks of my historical novels is the authenticity I write into the stories. Because of the amount of research I've done over the years, I'm kind of an expert in 19th century history. My characters and their stories are completely fictional, but the other things in the book are mostly true. I search until I find what I need to know or until I reach a complete dead end.
A Heart's Redemption has two major settings—Fort Worth, Texas and Grape Vine, Texas, which later became Grapevine.
I'm what's called in the industry a seat-of-the-pants author, more or less. I do have the complete outline of the story in my head. When I sit down to write, I know where I'm going, but I don't have every single scene plotted out as some authors do. And I pray… a lot. During the time I'm writing a book, God drops ideas into my thought processes. Not just while I'm writing, but other times, too. That's the exciting thing about writing. This keeps it fresh for me.
When you've finished reading this story, I hope you'll let me know what you think of it. I really like getting reader feedback.
A Historical Peach Cobbler
Ingredients
8 peaches
1/2 cup brown sugar, divided
1/2 cup white sugar, divided
1/8 teaspoon ground nutmeg
1/4 teaspoon cinnamon
1 teaspoon fresh lemon juice
1 cup all purpose flour
1 teaspoon baking powder
1/2 teaspoon salt
6 tablespoons unsalted butter (cut in small pieces and chilled)
1/4 cup boiling water
Instructions
Preheat oven to 425 degrees Fahrenheit.
Pit the peaches, and cut into slices.
Use a large bowl to combine the sliced peaches, cinnamon, nutmeg, and lemon juice. Add in 1/4 cup of brown sugar and 1/4 cup of white sugar and mix so the peaches are coated evenly.
Pour this peach mixture into a baking dish (2 quart baking dish is recommended).
Bake the peach mixture for 10 minutes in the preheated oven.
While the peach mixture is baking, combine the flour, baking powder, salt and the remaining 1/4 cup white sugar, and the remaining 1/4 cup brown sugar.
Add in the butter with and blend with either a pastry blender or your fingertips until the coarsely incorporated.
Stir in the water until combined.
Remove the peach mixture from the oven and top with flour mixture.
Bake roughly 30 minutes until the topping is golden.
Blog Stops
Texas Book-aholic, October 6
Debbie's Dusty Deliberations, October 7
Inklings and notions, October 8
Holly's Book Corner, October 8
deb's Book Review, October 9
lakesidelivingsite, October 10
Lily's Book Reviews, October 10
Betti Mace, October 11
Connie's History Classroom, October 12
Locks, Hooks and Books, October 13
Ashley's Clean Book Reviews, October 14
Truth and Grace Homeschool Academy, October 15
Happily Managing a Household of Boys, October 16
Mary Hake, October 16
Splashes of Joy, October 17
Pause for Tales, October 18
For Him and My Family, October 19
Giveaway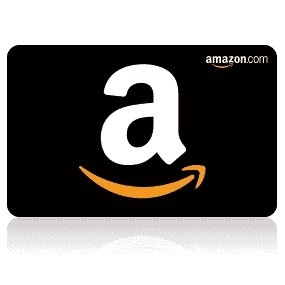 To celebrate her tour, Lena is giving away the grand prize of a $50 Amazon gift card!!
Be sure to comment on the blog stops for nine extra entries into the giveaway! Click the link below to enter.
https://promosimple.com/ps/21e04/a-heart-s-redemption-celebration-tour-giveaway