About the Book
Book: Honor in the Mountain Refuge
Author: Misty Beller
Genre: Christian Historical Romance
Release date: November 9, 2021
This epic journey is his last chance to start a new life.
After being cast out of his Blackfoot village for his kindness to the Nez Perce captives, Chogan travels west in search of meaning for his life. Meaning that doesn't require killing or torturing innocent people. Though the lovely face of Telípe, a Nez Perce woman, is imprinted on his heart, he avoids her village. She deserves a happy life with her husband and coming child.
With her husband dead and the birth of her babe imminent, Telípe's reality looks nothing like she planned. She's been forced to return to the village where she grew up and the chaos of her family's lodge—with all her boisterous younger brothers. She desperately desires to start a new life for herself and the babe growing within her, but she can't seem to climb above the mire of her past. When she stumbles into the brave who'd shown her kindness during her captivity, something ignites within her—a new hope.
Chogan's determination to stay and help Telípe is thwarted by her people's fear and hatred for his tribe—especially since he was among last winter's kidnappers. It doesn't matter that he did everything he could to keep her and her unborn child safe and comfortable during that awful event. But as a new predator threatens the safety of the village, Chogan determines to take down the massive wildcat that's already injured several children—including one of Telípe's younger brothers. When the danger escalates, Chogan is faced with an impossible choice. No matter which option he chooses, his life will never be the same—nor that of the woman he's come to love.
From a USA Today bestselling author comes another epic journey through breathless landscapes and adventure so intense, lives will never be the same.
Click here to get your copy!
About the Author
Misty M. Beller is a USA Today bestselling author of romantic mountain stories, set on the 1800s frontier and woven with the truth of God's love.
She was raised on a farm in South Carolina, so her Southern roots run deep. Growing up, her family was close, and they continue to keep that priority today. Her husband and children now add another dimension to her life, keeping her both grounded and crazy.
God has placed a desire in Misty's heart to combine her love for Christian fiction and the simpler ranch life, writing historical novels that display God's abundant love through the twists and turns in the lives of her characters.
More from Misty
When minor characters get their own story!
One of the things I love about writing in series is the chance for minor characters to become major characters, with fascinating lives and personalities of their own! The heroine in Honor in the Mountain Refuge, Telipe, first appeared in Light in the Mountain Sky as Meksem's little sister who was kidnapped by a band of Blackfoot warriors. Even when I'm the writer, characters often surprise me by doing things very differently than what I expected!
Telipe did exactly that in one of the final scenes of that previous book. When Meksem and her friends showed up to rescue Telipe and the other captives, Telipe actually braced herself in front of one of one of her Blackfoot captors, stopping anyone from injuring him. Why would she do that?
In that book, Telipe only says that the man had been kind to her when the other warriors were not. I knew there HAD to be more though.
I pray you enjoy learning Telipe's story as much as I did, including how that Blackfoot brave she protected shows up again in the most unexpected of places!
Blog Stops
Library Lady's Kid Lit, November 9
Debbie's Dusty Deliberations, November 9
Texas Book-aholic, November 10
Inklings and notions, November 11
Happily Managing a Household of Boys, November 11
Splashes of Joy, November 12
For Him and My Family, November 12
lakesidelivingsite, November 13
deb's Book Review, November 14
Jeanette's Thoughts, November 14
Locks, Hooks and Books, November 15
Book Bites, Bee Stings, & Butterfly Kisses, November 15
Vicarious Living, November 16
Ashley's Clean Book Reviews, November 16
Babbling Becky L's Book Impressions, November 17
For the Love of Literature, November 18
Connie's History Classroom, November 18
Betti Mace, November 19
A Modern Day Fairy Tale, November 19
Musings of a Sassy Bookish Mama, November 20
Blossoms and Blessings, November 20
The Meanderings of a Bookworm, November 21
Through the Fire blogs, November 21
Truth and Grace Homeschool Academy, November 22
Pause for Tales, November 22
Giveaway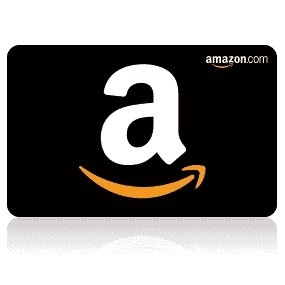 To celebrate her tour, Misty is giving away the grand prize of a $50 Amazon gift card!!
Be sure to comment on the blog stops for nine extra entries into the giveaway! Click the link below to enter.
https://promosimple.com/ps/12f8d/honor-in-the-mountain-refuge-celebration-tour-giveaway