About the Book
Book: Rocky Mountain Restoration
Author: Lisa J. Flickinger
Genre: Christian Historical Romance
Release date: June 29, 2021
Josephine Thorebourne doesn't deserve happiness. Not after the mess she's made.
Mid-voyage, on the steamship Jameson, she learns of the tragic loss of her family's money. Money she stole with the hopes of turning a profit. What should be a delightful voyage up the Canadian coast turns into a journey of regret. Josephine seeks the solace of the man she loves, only to find out he's an imposter. Left with no other choice, she must return to her home town of Stony Creek and face the anger of those she's betrayed.
Owen Kelly was given the opportunity of a lifetime to steward on the SS Jameson. The work meant he could escape his difficult upbringing along the wharves of Chicago. When his heart falls for the woman in cabin eight, Owen must decide if he will continue his work on the ship or follow the love of his life to her Rocky Mountain home.
As Josephine faces the repercussions of her decisions, the future becomes uncertain. Owen is the one person who knows everything and yet still sees the good in her. Will their love survive the challenges the Rocky Mountain town throws in their path?
Click here to get your copy!
About the Author
Lisa J. Flickinger lives and writes from the cliff of a river along the majestic Rocky Mountains. When not writing or reading, you will find her scouring antique shops or sipping a maple latte with friends and family. To learn more about her other books, visit www.lisajflickinger.com.
More from Lisa
Have you ever smelled a whale's breath? I have. The experience sparked the idea of taking the characters in Rocky Mountain Restoration on a pleasure cruise up the Canadian coast.
My husband and I vacationed in Ucluelet one summer, a quaint fishing village on the west coast of Vancouver Island. While there, we boarded a cabin cruiser with other adventure seekers to go whale watching.
Not long after leaving the rocky shore, our experienced captain spotted the flick of a tale in the rolling waves, and guided the boat to a position hundreds of yards away. Within moments, to our delight and awe, a massive humpback breached mere feet from the boat. Its knobbed head rose before us, mouth wide open, hundreds of baleen plates dripping a murky red. The smell was one of the worst in my memory, a vulgar mixture of rotten fish, old road kill, and something indescribable. But what a privilege to encounter one of God's magnificent creatures up close!
A logging camp, high in the Rockies, is a long way from the pacific coast. That's the very reason our nefarious antagonists from book one of the Rocky Mountain Revival Series, Josephine and Snoop, have chosen to board the SS Jameson under assumed names.
While I can't promise you whale's breath in the novel, I can promise you gorgeous scenery and other wildlife encounters as a backdrop for betrayal, thievery, and—of course—romance. Hop aboard!
Blog Stops
Inklings and notions, July 20
Artistic Nobody, July 21 (Author Interview)
Debbie's Dusty Deliberations, July 21
For Him and My Family, July 22
Locks, Hooks and Books, July 23
By The Book, July 24 (Author Interview)
Ashley's Clean Book Reviews, July 24
deb's Book Review, July 25
Connie's History Classroom, July 26
A Modern Day Fairy Tale, July 27
Musings of a Sassy Bookish Mama, July 28
Truth and Grace Homeschool Academy, July 29
Tell Tale Book Reviews, July 30 (Author Interview)
Blossoms and Blessings, July 31
Life of Literature, August 1
Texas Book-aholic, August 2
Happily Managing a Household of Boys, August 2
Giveaway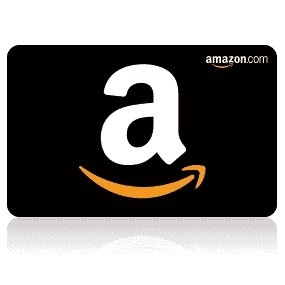 To celebrate her tour, Lisa is giving away the grand prize of a $50 Amazon gift card!!
Be sure to comment on the blog stops for nine extra entries into the giveaway! Click the link below to enter.
https://promosimple.com/ps/10fab/rocky-mountain-restoration-celebration-tour-giveaway