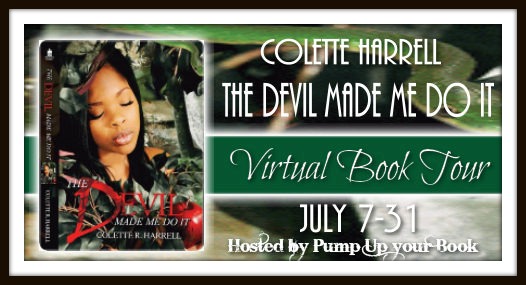 Pump Up Your Book is pleased to bring you Colette Harrell's THE DEVIL MADE ME DO IT virtual book tour July 7-31!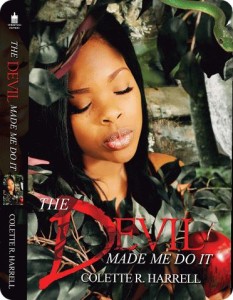 Title
: The Devil Made Me Do It
Author
: Colette Harrell
Publisher
: Urban Books/Kensington
Pages
: 288
Genre:
Inspirational fiction
Format
: Paperback
The voluptuous Esther Wiley has always known that she is special. She's a tiara-wearing, wand-carrying kind of Cinderella princess in disguise. The problem that her very own Fairy Godmother, the Prophetess Mother Reed, struggles with is getting her to live like it.
Briggs Stokes is the reluctant heir to his father's worldwide, multimillion-dollar televangelist ministry, yet he yearns to be his own man. His past mistakes have caused him a private life of hurt and loneliness.
Esther and Briggs meet and develop a deep soul connection, until tragedy strikes and the two are thrust apart. Their separation leads each down a different path scattered with emotional minefields. While each step they take brings them closer to who they were always meant to be, the devil is on assignment. He sends in reinforcements to usher in confusion and create chaos, and soon no one is safe. The members of Love Zion church reel from the rumors, innuendo, and downright sabotage that is going on around them.
When others devise evil schemes to seek the destruction of Esther and Briggs through jealousy, greed, and murder, only divine intervention can save them. As an all-out battle for dominion breaks out in the heavens, will Esther and Briggs become a casualty of war?
For More Information
The Devil Made Me Do It is available at Amazon.
Pick up your copy at Barnes & Noble.
Discuss this book at PUYB Virtual Book Club at Goodreads.
Read Chapter One here.


About The Author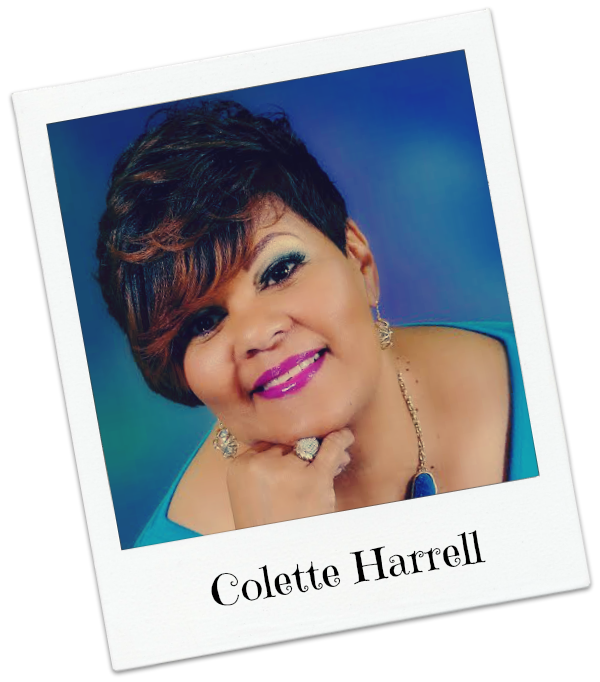 Colette (Ford) Harrell
the author of the debut novel The Devil Made Me Do It is passionate about the written word. Holding a master's degree, she is a director of human services. Her creation and implementation of a health and energy medical program stands as a best practices model. Her philosophy of service is compassionate care through a spirit of excellence. A motivational speaker, she specializes in customer and human service workshops on state and national levels. She is cofounder of COJACK Productions, a Christian entertainment company. As an active member of her church, Kingdom Christian Center, she serves in several ministries.
Colette is a wife, mother, author, poet, songwriter, and playwright. Her novel is a delectable read, where romance, suspense, humor, and the supernatural all come together to entertain, educate, and inspire.
A Detroit native, she currently resides in Ohio, writing with humor and compassion to engage and minister to the human heart. Her motto is: whatever you do, do it "for love alone."
Her latest book is the inspirational fiction,
The Devil Made Me Do It
.
For More Information