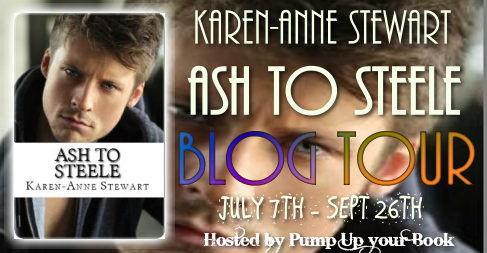 Pump Up Your Book is pleased to bring you Karen-Anne Stewart's ASH TO STEELE virtual book tour July 7 – September 26!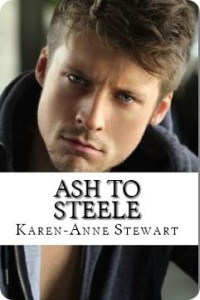 Title
: Ash to Steele
Author
: Karen-Anne Stewart
Publisher
: Karen-Anne Stewart
Pages
: 342
Genre:
New Adult Romance
Format
: Paperback/Kindle
Emma
Who I am and all I believe is marred with just one glance into angry, steel blue eyes. He seems to control my air, my ability to breathe. He makes me crave everything I know is a sin. Pure becomes tainted and lines are blurred. It's my fault; I'm the one who isn't strong enough. I've been damaged…broken. Breck's words haunt me…'There's a consequence for every choice you make.'
Breck
I've had so many women I can't even remember over half of their names, but none of them are mine; I make damn sure of that. I take what I desire and never look back. I don't need or want anyone, ever…not until I met Emma. Those eyes bore into what's left of my soul and her touch sears me, weakens me. I want to hate her for that. She is my ruin…my sweetest hell.
For More Information
About The Author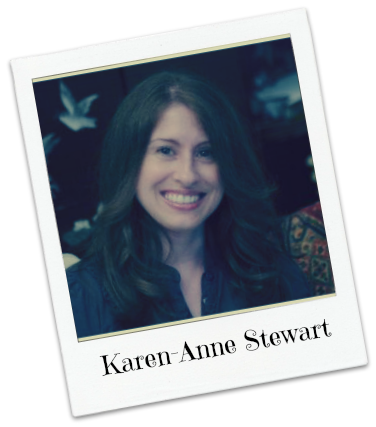 Karen-Anne Stewart
has always adored reading and has now fallen in love with writing. Her written works are
The Rain Trilogy: Saving Rain, Healing Rain
, and
After the Rain
, and the newly released stand alone novel,
Ash to Steele
. Her debut novel,
Saving Rain
: The First Novel in The Rain Trilogy, was a nominee for the Book Junkie's Choice Awards, and
Saving Rain
and
After the Rain
were nominees for the 2014 RONE Awards.
When Karen-Anne isn't writing, she enjoys spending time with her family and friends, hiking, and visiting new places. She fuels her addiction of creating new stories by her only other addiction, caffeine, and listening to a myriad of musical genres. Tucked away near the Blue Ridge Mountains, Karen-Anne lives with her husband, daughter, two dogs, and their cat. She plans on writing new adult romance as long as her fingers maintain dexterity.
For More Information
Karen-Anne Stewart is giving away a $25 Amazon gift card and an e-copy of her book, Ash to Steele!
Terms & Conditions:
By entering the giveaway, you are confirming you are at least 18 years old.
One winner will be chosen via Rafflecopter to receive one $25 Amazon gift card and an e-copy of Ash to Steele.
This giveaway begins July 7 and ends on September 26.
Winner will be contacted via email on Monday, September 29.
Winner has 48 hours to reply.
Good luck everyone!
ENTER TO WIN!
a Rafflecopter giveaway